When Your Air Conditioning Needs Repair – Proline Is Ready to Handle the Job
June 2010 –
Unfortunately, in the air conditioning repair industry it is a common occurance for an AC technician to show up at your home without the proper equipment and modules to diagnose and repair your system. This is not how Proline AC and Heating operates.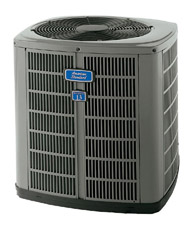 Our team carries more tools, testing equipment and parts on their trucks than most "big name" AC repair companies. We believe in the getting the job done fast so your family can be comfortable, and the extra time we save by not running around to find AC repair equipment means that our customers pay less.
"I carry more equipment and parts on my truck than you'll find on any of the big John Moore trucks. By having the AC tools and equipment with me, I same time and my customers save money." – Mitch, Proline AC Representative
Proline AC And Heating – Air Conditioning Repair Excellence
The next time your air conditioner needs repair, pleaser give Proline a call. We would not be here if not for our great customers and we appreciate the opportunity to serve you.